Detroit Golf Trips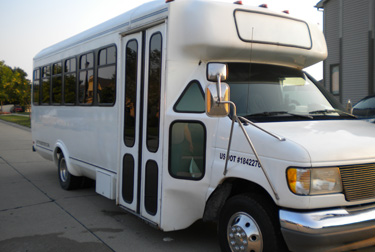 One of the most exciting things to do as a golfer is to gather as many of your golfing buddies as you can, and organize a golf trip! This is easiest if you rent a party bus from Party Bus Detroit to pick everyone up at their homes and take the whole group to each destination on the list! You can make a day or a weekend of it, traveling to the best golf courses in Michigan, plus hitting your favorite pro shops and maybe taking a lesson or two.
Choose Your Destinations
You may have already browsed our Detroit Golf Courses page and Detroit Golf Stores page, and if so then you probably have an idea of which places you'd like to include on your list of destinations for your party bus golf trip. If you're serious about planning the ultimate customized trip, you may want to revisit those pages now and make a concrete list of must-visit courses and stores.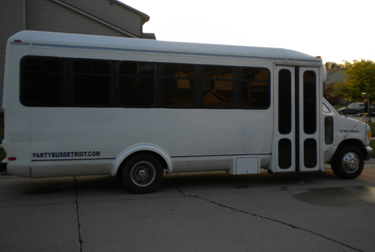 Schedule Lessons and Events
If anyone in your party is new to the game of golf, that's a great reason to include some lessons in your day or weekend. You can refer to our Detroit Golf Lessons page for our top picks, or choose nearly any one of the golf courses that we have listed previously. Nearly all of them offer affordable lessons that will help you take your game to the next level.
Plan Great Meals and Drinks
The essential lunch or dinner stop is The Masters Restaurant in Madison Heights. Located at 1775 East 13 Mile Road, this incredible restaurant was designed to look like the iconic clubhouse at Augusta National where the Masters Tournament is held each year. The exterior strongly resembles the clubhouse, and the interior is designed and renovated to keep up with the current times and the modern golfer's tastes. You can call them at 248.588.0915 for reservations, or visit their website right here for more information.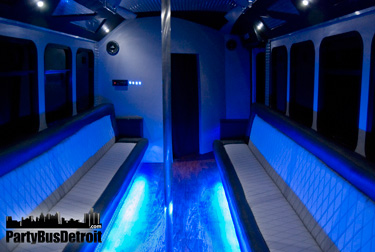 Perks of Renting a Party Bus
The great thing about renting a party bus for your golf trip is that you'll never have to worry about driving or parking. Your entire crew goes in one vehicle, with wraparound seating for easy conversation. There are plenty of hi-tech gadgets on board for you to enjoy, from flat screen TVs to the best iPod/MP3 sound systems. Some buses even have soothing LED lighting for the ride home. You are allowed to bring alcohol on board, so you can keep the party moving on the road in between golf courses or pro shops. What could be better than that? Well, maybe this: The fact that you don't need to worry about a designated driver. That's definitely a huge perk.
But the best perk of all? There is plenty of room in the party bus for all of your golfing gear! You can fit as many as 25 friends in one party bus, plus all of your golf gear, without a problem. Try to do the same thing in a typical limo, and you'll find that it's impossible. You just can't beat a party bus for this type of trip!
Booking Your Party Bus Golf Trip
If you're sold on the idea of renting a party bus for the ultimate golf trip, just head over to PartyBusDetroit.com to book the day of your choice. They run 365 days a year, and their drivers are licensed and insured to make sure that you have a safe and wonderful time. As highly as we recommend the golf courses, shops, and lessons on our lists, we recommend Party Bus Detroit even more highly. We've worked with them several times putting together amazing golf trips, and we'd work with them again in a heartbeat. Ready to book your trip? Just click here!