Detroit Golf Courses
The amount of golf courses in Michigan is staggering, with more than eight hundred in the state, and hundreds in the Metro Detroit area alone. Narrowing that down to the top fifteen or so is a daunting task, so instead of trying to figure it out on your own, let us do the hard work and show you the best of the best. Here are our top picks for the finest golf courses in Southeast Michigan.
---
#1: Glenhurst Golf Course
Redford Township
Glenhurst is a very friendly golf course established in 1932 and was once a farm house. It was bought out by Redford Township in 1989 and improved very much since then. It is an 18 hole course and the most popular 18 hole public course in the state of Michigan. They have a great selection of food, including breakfast. The course is in great shape and they stay open for any weather condition except for snow. If you're in the area and want to plan an affordable round of golf call them at 313-592-8758 for tee time and rates.
Glenhurst Colf Course
25345 West Six Mile
Redford Mi 48240
313-592-8758
www.redfordtwp.com/golf.php
---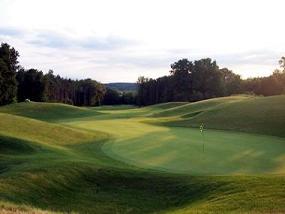 #2: The Majestic at Lake Walden
Hartland
We're big fans of The Majestic at Lake Walden, not just for the incredible Michigan views, but for the memorable ferry boat that you cross to get to hole ten. The Jerry Matthews 27-hole design has stood the test of time. The canvas for this masterpiece of a course is 1400 acres of exquisite forests, green meadows, and beautiful wetlands. The course was specifically built to accommodate both beginners and pros, with four sets of tees and a full practice facility. Be sure to check out the Pro-Shot GPS golf system while you're there!
---
#3: Shepherd's Hollow Golf Club
Clarkston
Ranked number six on Golf Digest's Best New Upscale Courses, Shepherd's Hollow Golf Club makes our top fifteen too, mostly because of the incredible rolling landscape! The land is leased from the Catholic Jesuit priests' Society of Jesus, and as soon as you set foot on the 350 acres of incredibly designed course, you will think you're in heaven. Designed by Arthur Hills who is famous for his design work at Bay Harbor, the course also boasts one of the highest elevations in the entire county. 27 holes and the most tranquil setting that you'll ever golf in.
---
#4: Moose Ridge Golf Club
South Lyon
Moose Ridge Golf Club opened up in South Lyon in 2000, and in its first ten years it has grown into one of the top courses in our area. This one is Ray Hearn's creation, and this prime property is the perfect home for his design. The sloping greens and perfectly placed sand traps make the course both challenging and enjoyable. The clubhouse is done in Montana Lodge style for the rustic atmosphere that we all love. Moose Ridge also has an excellent pro shop that we highly recommend.
---
#5: Northville Hills Golf Club
Northville
Northville is home to the Northville Hills Golf Club, situated on land that used to house a child development center. The county sold that property to many different businesses and developers, and now it has hundreds of luxury homes, apartments, retail shopping locations, and gorgeous parks... and of course the incredible golf course that is Northville Hills. Nature lovers will enjoy the natural wetlands and heather grass that lines the course. Lot of water hazards too. If we haven't already sold you on this great course, the Arnold Palmer championship layout definitely will.
www.northvillehillsgolfclub.com
---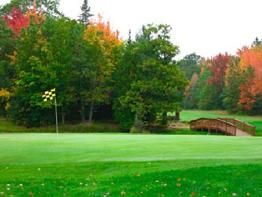 #6: Twin Lakes Golf & Swim Club
Oakland Township
The Twin Lakes Golf & Swim Club has a great variety of challenges for new golfers and experts alike, from the wide fairways with great visibility to the incredible 12,000 sq ft greens that will prove to be a test of even the best golfers! Ray Hearn designed this one. The only downside to this course is that it will cost you quite a bit more than what you're used to paying. Worth it though? Absolutely. Beyond the golf course you'll love the water park, which turns it into a complete family destination rather than just a typical golf course. Don't forget to end your day with a delicious meal at the Stonebridge Grille!
---
#7: Boulder Pointe Golf Club
White Lake
This is one golf course on our list that you do not want to pass up. It's a little harder to find than the others, but worth the effort. The sweeping landscape rests on 1600 acres, and with more than a dozen lakes to provide scenery and water hazards, it's both challenging and beautiful. There are a total of 27 holes, with our favorites being The Bluffs and The Dunes. Don't miss this incredible course with its stunning views and challenging holes.
---
#8: Blackheath Golf Club
Rochester Hills
Blackheath Golf Club in Rochester Hills is a Kevin Aldridge design, inspired by the rolling courses in Scotland. It's shorter than most courses that you're familiar with, but it makes up for that with unique design that challenges even the very best players. The tall grasses that line the greens will make you feel as if you've been whisked away to beautiful Scotland. Blackheath is definitely one of the most scenic courses on our list, so if you're a nature buff, this one just might be a must-visit.
---
#9: Fieldstone Golf Club
Auburn Hills
You may be tempted to overlook Fieldstone Golf Club since it's a municipal course, but don't. The city of Auburn Hills crafted these 18 holes from the former Arrowhead Golf Club. If you played these links while it was still known as that, you'll want to come back and try the new design. Very challenging even for the best! The proof of this is in the fact that they have held several Buick Open qualifiers here. If it's good enough for the pros, it's good enough for you!
---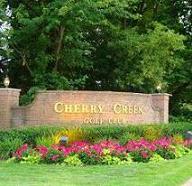 #10: Cherry Creek Golf Club
Shelby Township
Cherry Creek Golf Club originally opened in 1995, and their rolling terrain, beautiful trees, and excellent clubhouse are the attractions that will bring you in and keep you there. The 18 hole course is a Lanny Wadkins and Mike Bylen design. We really love the pro shop here, and Sunday Brunch is fantastic. Even the most skilled golfers will want to take a leisurely approach here, to stretch out the time that you spend in these beautiful surroundings. Though this course lands a little further down on our list, it's still a top pick.
---
#11: Greystone Golf Club
Romeo
Known for the "best finish in Michigan golf," Greystone Golf Club is the very first upscale 18 hole golf course in Macomb County. The views here are different than on any other course since it was built on an old gravel quarry, hence the name Greystone. The rolling hills and Quarry Holes are the main attractions here. If you're seeking a truly unique course, you've found it. Of course they've got a top of the line pro shop and restaurant so you can stock up on balls and clubs, and wrap up your day on the green with a great meal.
---
#12: The Golden Fox at Fox Hills
Plymouth
The Golden Fox at Fox Hills is an award winning golf course located conveniently between Ann Arbor and Plymouth. The course is designed to be both welcoming to beginners and challenging for pros. They've got golf leagues in the spring, summer, and fall, and you can register either online or through the mail. Every type of league from men's to women's, from couples to seniors, from families to juniors! A great golf course with lots of features that will keep you coming back for more.
---
#13: Lyon Oaks
Wixom
Lyon Oaks is one of five golf courses in Oakland County, with 18 holes on a rolling 230 acres. You'll feel like you've traveled much further up north than you really have, with the incredible hardwood forest trees and natural wetland areas. We love the signs along the greens that point out facts about the natural environment here. The attractions aren't just outdoors though! The clubhouse is exquisitely decorated, and it has incredible views of the golf course as well. Lyon Oaks was ranked number three among Jeff Lesson's Top 12 Public Golf Courses in Oakland County, and earned a 4.5 star rating from Golf Digest in 2007.
---
#14: Pine Trace
Rochester Hills
Pine Trace just may be the oldest golf course on our list. It opened in 1989, and since then has been known as one of the best public golf courses in the state. We absolutely love the fine landscaping details, the elegantly designed clubhouse, the restaurant with its delicious delicacies, and the pro shop that's always serving up great deals on the hottest golf accessories. The course was designed by Arthur Hills. We can't recommend this one highly enough!
---
#15: Copper Hills
Oxford
Copper Hills, located in Oxford, is situated on 367 beautiful acres of land, and its claim to fame is that they have the highest course elevation in all of Southeast Michigan. They were ranked in the top ten public courses in Michigan by Golf Digest, in the top 100 in the United States by Golf for Women Magazine, and the number one best new design course in Michigan by The Detroit News. They've got a rewards card, and plenty of special events going on year round!
---
#16: The Orchards Golf Club
Washington Township
Washington Township is home to The Orchards Golf Club, a breathtaking golf course that's filled with stately trees and low lying wetlands. The Robert Trent Jones Jr. design originally opened in 1992 and is one of the oldest courses among the new breed that has truly taken golf to the next level. No golf trip would be complete without going to one of the courses that revolutionized golf in Michigan. There are over ninety bunkers here, so be sure to bring your A game!
---
BONUS: Next Shot Golf Center
Detroit
This list wouldn't be complete without the year-round facility located at 1120 W. State Fair. They've got high tech Full Swing Golf Simulators that give you the ultimate high resolution golfing experience. They give you the ability to play on twenty-five different world class golf courses without ever leaving Michigan! Ever dreamed of playing a round at Pebble Beach? Now is your chance! Beyond that you'll also be able to shop in their world class pro shop featuring the best products by Wilson, Callaway, and Nike. If you're a beginner, this may just be the best place to learn the game of golf.